According to David Ogilvy, co-founder of Ogilvy & Mather, "In the modern world of business, it is useless to be a creative, original thinker unless you can also sell what you create."
Ecommerce: The new retail imperative
Indeed, an eCommerce store is the vital link that can help you sell your products, idea or service to a large audience. In the past decade, e-commerce has been by far the biggest game-changer in the retail industry. Having an eStore is now a necessity to showcase your products and attract customers. However, creating an eCommerce website may seem like a daunting prospect for a business owner.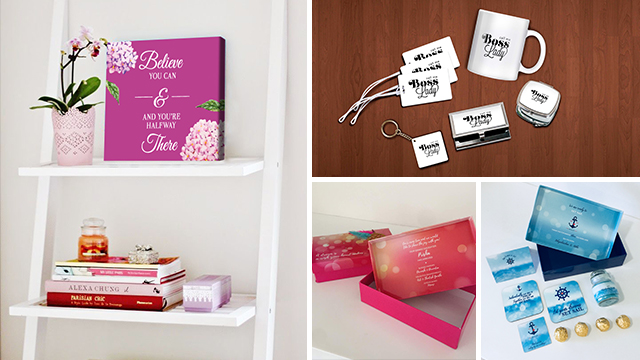 The challenge of taking one's business online
Navneet Nirh, owner of The Joy Factory faced a similar predicament when she set out to create an eCommerce store for her bespoke products business. Navneet is a graphic designer and branding consultant by profession. She established The Joy Factory in 2010, when she felt the need to design some personalised décor, invites and party products for her niece's first birthday. Soon she started designing customised design party boxes, stationery, wall art and other personalised gifts, and eventually quit her job to devote her energies to taking her business to the next level. She shares, "Two years ago I started working on creating an e-commerce portal. I quit my job and spent a lot of time and energy designing a website. Being a designer, I added every feature that I could to the website design and the cost kept increasing. I also hired a developer, but it didn't turn out the way I wanted it to be."


The LINKER.store advantage
Though not being able to get her website going was a setback, Navneet did not give up. Early this year she came across LINKER.store, a DIY eStore creator that is customisable, intuitive and the best part – entirely free of cost. With LINKER.store, in a matter of weeks, Navneet was able to get her store up and running. She shares, "The experience with LINKER.store has been really nice. The very first day I came across the platform, I got in touch with the team and since it was a do-it-yourself template, I immediately started making my homepage."


She adds, "The thing is that I really wanted to get the website up and running. So, I didn't waste any time. The product upload took some time because I have a lot of products and I handle everything on my own. I must say that the LINKER.store team has been very helpful. They were always on call to clarify any doubts or queries."


Business USP
Navneet believes that her USP is her keen sense of design aesthetics. This is indeed evident in the The Joy Factory webstore. Each item has been designed and showcased with great care. She shares, "I have done a five-year commercial art course from Sophia Polytechnic in Mumbai, interned with a design house in the USA for a short span of time and worked in several other design firms. So, yes, my design sensibilities are my strength. In terms of quality, my products are on the higher end compared to other party products and I pay a lot of attention to quality, finishing and packaging. I want customers to receive that joy when they open the product, be it through the hand-written note, packaging or attention to detailing in design."
Being relevant in a competitive market
"There is a lot of competition today in the segment. If I had created my store two years back I would have had the early bird advantage. In the past two years the competition has gone up tremendously. Everybody is looking for customised products. One has to work hard and be creative to stand out," opines Navneet.


She candidly shares her business dream, "Currently, my children's products are doing really well. My future plan is to focus on my other product range, marketing, pop-ups and networking. With time I am looking forward to a bigger team, bigger profits."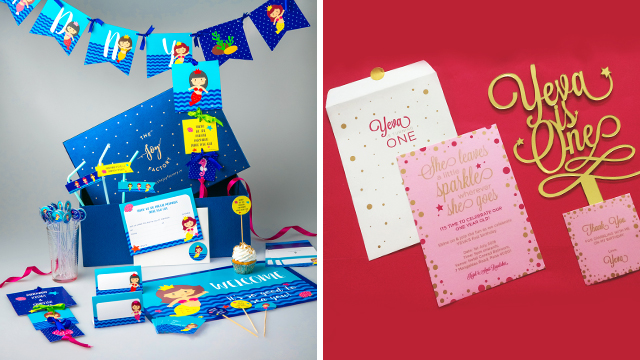 Message to aspiring entrepreneurs
Navneet shares her message for aspiring entrepreneurs, "A quote I always think of when I am stuck or in a doubt is 'If you don't try, you will never know if you can do it or not'. If you are dreaming about it, work hard and it will happen. It might take time, but it will happen."

Navneet has discovered the easiest way to take her business online. With LINKER.store you can create your very own eStore in a few simple steps. Get started now!
Shop now at The Joy Factory.
Network with Navneet Nirh by clicking on the 'Invite' button on her profile
Disclaimer: This article is based solely on the inputs shared by the featured member. GlobalLinker does not necessarily endorse the views, opinions & facts stated by the member.
Posted by
GlobalLinker Staff
We are a team of experienced industry professionals committed to sharing our knowledge and skills with small & medium enterprises.