Learning may have become increasingly digital today but the importance of stationery for children & adults is unlikely to fade. Meet Jyoti Jain, a trained graphic designer who has combined her design skills and love for stationery to launch 'Purple Prints' — an e-store of customised stationery for children.


The journey of taking the business online
Jyoti established her business in 2015 with the idea to create personalised stationery and other items that are essentially fun, colourful and a source of delight for children and adults. Products on Purple Prints range from customised envelopes, folders, notebooks, tags to mugs and crayons. In April of this year, Jyoti signed up on LINKER.store and created her very own e-commerce website for free.


Jyoti shares, "I wanted to have a place where people could see everything that we offer, purchase it and at the same time provide the option of personalisation. The idea was to have a one-stop shop where customers can come to us, make a purchase online and we can deliver the product to them. So, I was looking for a ready template to set up my store. That's when I came across LINKER.store."


Ease of creating an online store with LINKER.store
Creating her very own e-commerce website with LINKER.store has been a simple & hassle-free process for Jyoti. She opines, "I have actually taken test runs with a lot of different companies. But with LINKER.store the entire process including uploading products and selecting a theme was easy. I was very clear that I wanted a payment gateway and at the same time I wanted a personalisation option and LINKER.store offers these features. It took me around a month to have the website up & running."


Website USP
Jyoti believes that the USP of the website is the personalisation option that it offers. Purple Prints features attractive product banners on the homepage with a very clear menu. The products are all logically categorised with appealing display pictures. Interestingly, each product has a range of 15-20 design options to choose from which makes the selection process an enriching experience.

E-commerce website: The gateway to larger customer base
People are increasingly shopping online and Jyoti believes this trend is here to stay. She shares, "E-commerce is the way forward. Nowadays people want to check everything on their phone and place an order. Moreover, you see more variety online than in the regular shopping malls. Specially in the field that I am in, you see limited range of products in shops. 90% of all products are online and it offers more scope for customisation. Initially we had only one or two competitors in the market. But now there are 10-20 people who have started similar businesses in the online space and we have to keep up."


Check out the Purple Prints & select your personalised stationery!
Network with Jyoti Jain by clicking on the 'Invite' button on her profile
Disclaimer: This article is based solely on the inputs shared by the featured member. GlobalLinker does not necessarily endorse the views, opinions & facts stated by the member.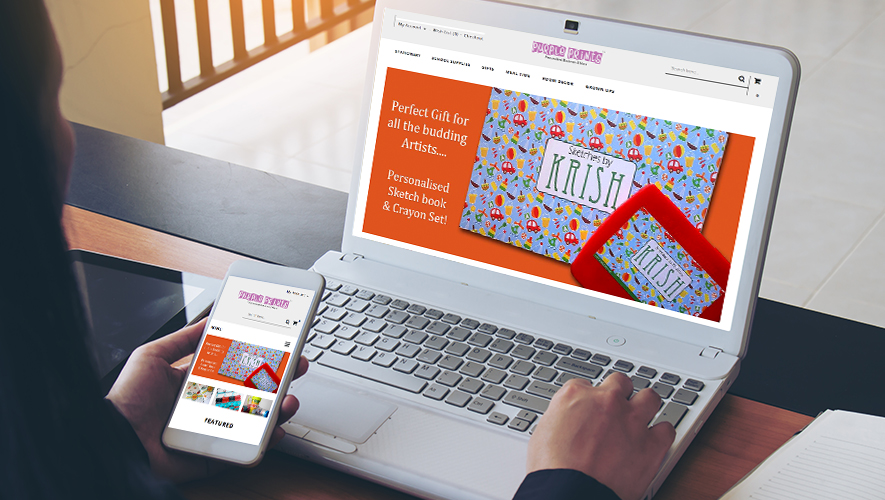 Posted by
GlobalLinker Staff
We are a team of experienced industry professionals committed to sharing our knowledge and skills with small & medium enterprises.