Enterprise: Kirtirams Engineering Works
Founder: Ramjeelal N
Industry: Infrastructure products & services
Year it was founded: 2018
Based out of: Hyderabad, Telangana
Specialising in steel fabrication for cable trays, solar panel mounting and wiring services, Kirtirams Engineering Works has built a strong client base within a year of its founding. Ramjeelal N, proprietor of the business, is proud of achieving a 2-crore turnover in the first year with a vision to expand quickly going forward.
It was always my dream to be an entrepreneur and provide employment to youngsters in India. I have a non-rigid and accommodative approach to business.
GL: Ramjeelal, tell us a little bit about your business. What motivated and excited you to start it?
Ramjeelal: We are manufacturers of an assortment of cable trays for wiring purposes, electro forged gratings, copper strips, GI earthing strips, solar module mounting structures, junction boxes, etc. These are manufactured using the best quality of raw materials at our high-end infrastructure facility which is at par with the best in the world. Additionally, we provide electrical wiring, maintenance and consulting services. Our products are designed by a talented and creative team of designers.
It was always my dream to be an entrepreneur and provide employment to youngsters in India. I have a non-rigid and accommodative approach to business. I follow an open-door policy, where we have a flat structure that promotes peer to peer learning and feedback. Providing our products and services to top companies is a motivating factor for me.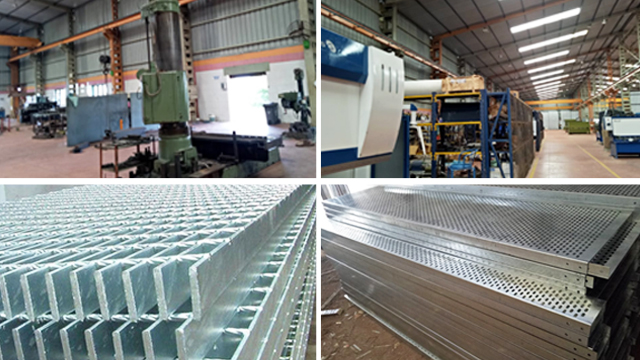 GL: For a new venture, creating awareness about the business is crucial. How have you created a name for your business in a short span of time?

Ramjeelal: Positive relationships with our customers creates a community, and the community is how our brand grows. And thus, automatically the business grows.
Also read: G Ranjith Reddy & A Tirupathi Reddy, Directors, Sri Rajeshwara Hatcheries
GL: After a successful first year of business, what is your focus now?


Ramjeelal: Our focus is likely to change from winning new customers to building profitable relationships and maximising growth with existing customers. Existing business relationships often have greater potential for profit and can also provide reliable cash flow. Newer relationships may increase turnover, but the profit margins may be lower, which may not be sustainable. At the same time, every business needs to be alert to new opportunities. There are obvious risks to relying solely on existing customers. Diversifying your customer base minimises those risks.
GL: You are a Linker. Which offerings of GlobalLinker do you like the most?

Ramjeelal: I am new to GlobalLinker and I am looking forward to growing my business network and learning from the experiences of other entrepreneurs.
GL: What advice would you give to a new entrepreneur setting up their first business?

Ramjeelal: Develop a powerful message. Focus on the customer and fully understand the market. Start small and grow. Understand your own strengths, skills and time available. Surround yourself with advisors and mentors. Write a business plan.
Also read: Uday Nadiwade & Rajesh Saraf, Founders, Befach 4x Private Limited
GL: What is the next big thing on your business agenda?


Ramjeelal: Working smart to grow the company net worth to INR 10 crore by March 2020.


GL: We would love to know the person behind the entrepreneur.
Every day you wake up at - 5 A.M.
The first thing you do when you wake up - Rush to the gym.
Three things you do to unwind/ relax - Writing, reading books, watching movies
When you face a big challenge - I question myself —Why is this a challenge? Do I believe that I am capable of being successful at this challenge? What are the possible outcomes if I succeed? What is the outcome if I fail? And then I take steps/actions forward.
The best piece of advice you've ever been given - Relax, take a moment and take a step forward.
The one book everyone should read - You Can Win by Shiv Khera

Network with Ramjeelal N by clicking on the 'Connect' button on his profile.

Also read: Yosha Gupta, Founder, Memeraki
Disclaimer: This article is based solely on the inputs shared by the featured member. GlobalLinker does not necessarily endorse the views, opinions & facts stated by the member.