Writing a business plan may seem like a daunting task, much like climbing a mountain. However, the panoramic view from the summit is worth the effort, and so to it is with a business plan – a clearly formulated business plan provides a broad vision statement for the company.


What is a Business Plan?
Simply put, a business plan is a document that outlines the road map for your enterprise. It defines your business concept, business goals and how you hope to achieve them. To give an analogy, a building is first and foremost conceptualised and designed as a blueprint. A business plan is such a blueprint for your business, on the foundation of which you can build a sound enterprise. Whilst a blueprint is not set in stone, it can go through several enhancements. An effective business plan has the potential be such a solid yet flexible document.


Think of ways to make your business plan responsive – a referral document that gives you clues about what action to take when you hit a roadblock. Make it resilient, so that it stands the test of time and becomes the guiding post for your organisation, ensuring that you don't veer off course.

Business plans are inherently strategic. The premise is that you start with an idea, resources and capabilities and the objective is to chart your future course, usually 3 - 5 years down the line.
Why is a business plan important?
Writing a business plan will help entrepreneurs systematically articulate their core business idea and convey their vision to potential investors. Firms that are looking to expand their scope, attract employees, engage with suppliers or improve company management must leverage business plans.


A common misconception is that business plans are essential only for starting a new business or applying for business loans. The truth of the matter is that a business plan is a vital compass for running a business. It is the reference point to gauge a company's performance against the initial vision. A healthy practice for existing businesses is to maintain a business plan that they update as market conditions evolve and as new opportunities arise.
Structure of a Business Plan
Once you are convinced of the need for a business plan, it is time to work out the broad structure of the plan. To get you started, here is a suggested framework.


Once you have defined the framework for your business plan, it's time to get down to writing it. Remember, the deeper the foundation of a building, the taller and stronger the structure can be. So invest some time in creating a truly resilient and sound business plan…it will be well worth the effort!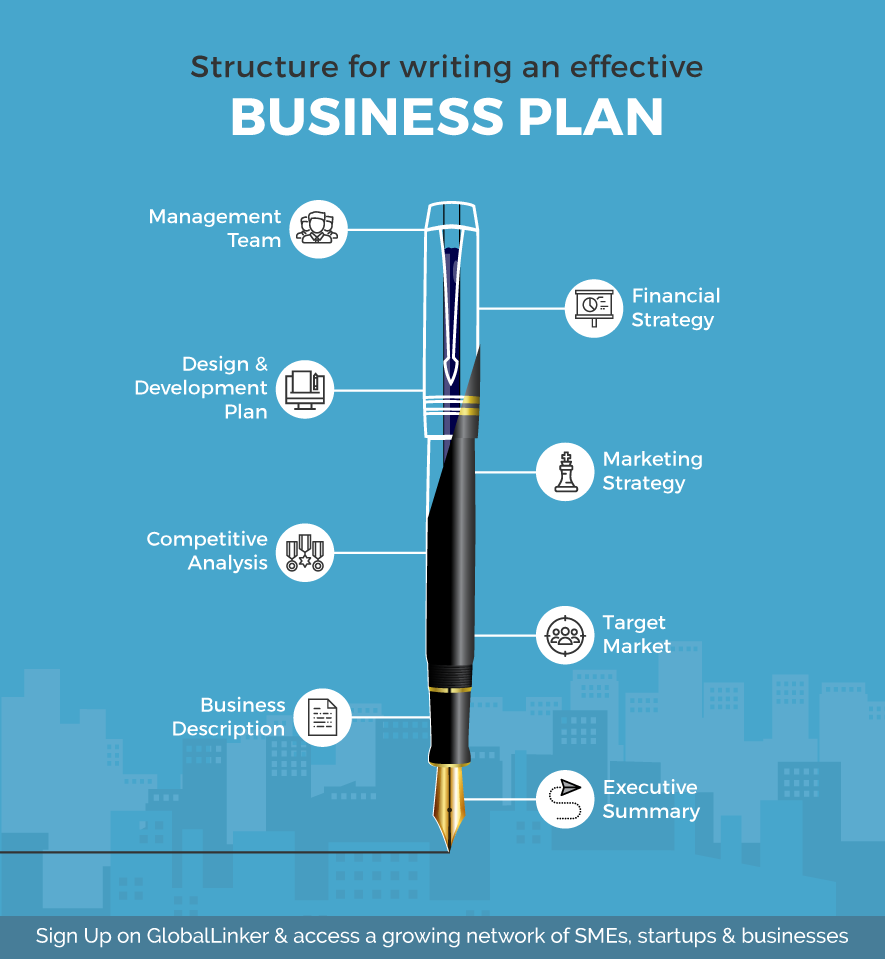 Posted by
GlobalLinker Staff
We are a team of experienced industry professionals committed to sharing our knowledge and skills with small & medium enterprises.