Enterprise: Brownie Cottage

Founders: Prachi & Raghav Goel

Industry: Food & Beverage

Year it was founded: 2006

Based out of: Mumbai
Love—for chocolates and for her man—is what brought a young woman from Allahabad to Mumbai and learn baking and confectioneries at Sophia's in Breach Candy. And it is love that inspired her to turn her passion into a business, first from her rented flat in Mumbai, then from a factory. The love for the product she was baking with her own hands and the homely feeling that she wanted it to arouse in people is what inspired Prachi and Raghav Goel, partners in life and in business, to name their brand Brownie Cottage.
Today, Brownie Cottage sells around 15,000 pieces a month through 120 locations at INOX and all major retailers like Nature's Basket and Big Bazaar.


Pastry Chef and CEO Prachi Goel tells the story…


The beginning
I was interested in baking since the beginning. I loved chocolates and married someone who had a terrific sweet tooth. After every meal, Raghav wanted something sweet. In fact, I did a bakery course and worked at the Oberoi Hotel after that because I believed that a way to a man's heart is indeed through his stomach. My only motivation to learn baking was to make him happy. I used to bake small brownies and cupcakes for him when he used to come back from work.


When I used to serve him these brownies, he used to say that this product makes a lot of commercial value. At the time, he was working as a civil engineer at Aamby Valley. I knew that he wasn't happy in a job and yearned to be an entrepreneur. That's when I thought to myself, why not start a baking business—it will help me work on my passion and help him realise his entrepreneurial dream. That's why our tag line is 'Baking a dream'.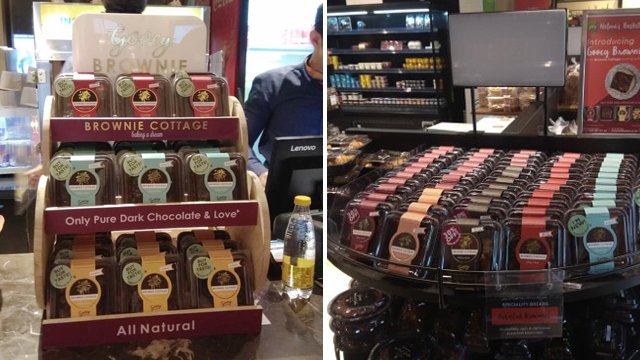 Getting serious
In 2005, we shifted to a rented flat in Lokhandwala, Mumbai and started our business from the balcony of our home. In 2006, we opened our first kiosk at Carter Road in Andheri. I used to bake in a small cooking range from 9 am to 4 pm, after which we would both go to the kiosk to sell. By the time we used to come back home, it used to be past midnight.


However, our efforts were paying off. The products were an instant hit and garnered us not just rave reviews from customers but also a lot of media coverage. Within a couple of months, we opened our second outlet at Seven Bungalows in Andheri. I used to sit at one and Raghav at the other. Soon, we hired staff to help us. Before that, we used to do everything ourselves, including opening and closing the shop.


After a year or so of smooth sailing came the first challenge. Acting on complaints from residents in our society about the constant aroma of baking, our landlord asked us to either leave the flat or stop baking from there. By then, we had grown to four kiosks and a few staff members, so we decided to move the business out of our home and into commercial premises.


Change in flavor
We rented a small space in Aadarsh Nagar opposite our house. That was the year of the 26 July deluge in Mumbai, due to which our business suffered a lot of damage. Somehow, we managed to work from there for a year before shifting to a larger place where we are housed till date.


However, the real turning point of our business was when we decided to change from direct retailing to becoming an FMCG brand. For that, we have the retail legend B S Nagesh to thank. It is he who asked us 'Why Not FMCG?' when we sought his advice as a new business. That's when we started moving out of the kiosks and started approaching retailers to give us shelf space. It was HyperCity that gave us our first break. From there on, there was no looking back.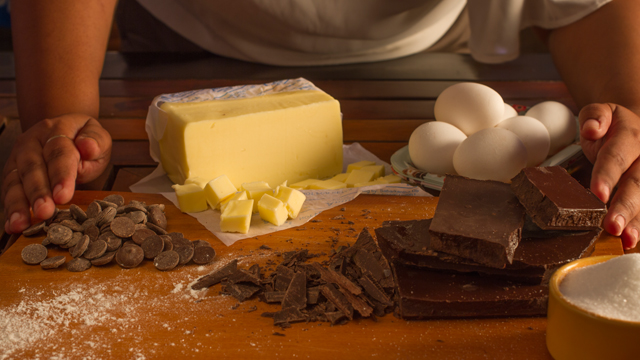 Brownies by Brownie Cottage are made from just five ingredients

USP
It's only the product and the customers that got us here. Our product is fresh, contains less than 5% maida and is made from pure dark chocolate, which is a natural brain booster for children. I have never used artificial flavours in any of my products. Through our business, we pro- That is our big business dream. Like vide a solution to the consumer biscuits or other FMCG products, we who is looking for a product that is want to get into the daily basket of healthy and yummy. As a mother of customers. FMCG brands are like two, I know what a challenge it is to schools, children believe what they feed kids something like that. claim. We want to reach that stage.


GlobalLinker advantage
GlobalLinker is a great platform that brings about a connection with like-minded people and what could be better than that?


Big business dream
We started with three flavours; now we have 10. And we are the only brand in the country that sells just brownies. But there's a journey ahead of us. Even though people love brownies and we are making decent business, we still haven't become a part of a family's grocery list. That is our big business dream. Like biscuits or other FMCG products, we want to get into the daily basket of customers. FMCG brands are like schools, children believe what they claim. We want to reach that stage. BSN had thrown us a challenge. "India mein kaam kar ke 100 crore ka dhandha nahi kiya toh kya kiya?" (Being in India if you don't achieve a business worth 100 crores then what have you achieved?) We are working towards it.


Message to aspiring entrepreneurs
Consistency is the key. Keep doing it. Do the same thing a thousand times and you'll become a master of it. Don't give up. Get your fundamentals in place and keep practicing that same thing in continuity. There is nothing that is instant, everything takes a lot of hard work, discipline and continuity. FMCG runs on discipline.


Also, make your employees grow and you will grow too. They will elevate you. An employee that has worked with you for a longer duration will know more about your company and product than a highly educated employee on any given day.
Network with Prachi Goel by clicking on the 'Invite' button on her profile.
Article source: STOrai Magazine (Interviewed by Shiv Joshi)
Disclaimer: This article is based solely on the inputs shared by the featured member. GlobalLinker does not necessarily endorse the views, opinions & facts stated by the member.