Enterprise: Interiorwalaa

Founders: Ravi Thakur and Ravish Tripathi


Industry: Professional Services / Architects

Year it was founded: 2015


Based out of: Bengaluru, Karnataka
Ravi Thakur and Ravish Tripathi are friends turned business partners, who tried and tested various ventures before hitting the sweet spot with their interior design firm.


With a fire in their bellies and the hunger to achieve something great, they set out to make a mark in the world of entrepreneurship. The biggest slogan of Indian socialism, 'Roti Kapda aur Makan' (food, clothing and shelter) struck a chord with them and they took their first step in business with an e-commerce venture, selling trousers and jeans (clothes) online. A brief success and subsequent failure led them to think about Roti (food) and Makan (shelter). But as luck would have it, some problems arose in their food venture and they had to abandon the idea. But as they say, storms don't last forever; Ravi and Ravish were soon favoured by the luck of the draw when a golden opportunity presented itself in the form of an interior design venture.


Ravi and Ravish started Interiorwalaa, an interior design firm in the year 2015 and have come a long way since then. Today, Interiorwalaa undertakes both residential and commercial projects and their 100+ team members breathe life and beauty into every space they create.


In conversation with GlobalLinker (GL), Ravi Thakur, co-founder of Interiorwalaa shares their business journey.


GL: With biggies like KFC, Wow Momo and La Panche in your kitty, your design firm is gaining recognition. We would love to learn more about your business journey. What motivated and excited you to start it?
Ravi: The journey started in September 2015. Ravish had just taken a break in his career and we were thinking of starting something together. We had tasted brief success with an e-commerce portal where we sold jeans and trousers online. We realised that the time has come to give wings to our entrepreneurial dream.
'Roti, kapda aur makaan' (food, clothing and shelter) is the basic need of an individual. Kapda, we tried but unfortunately it didn't go down well. We wanted to try something related to Roti and we even ended up booking a shop in Bengaluru. But a few more challenges came up as a result of which we had to discard the idea. Days later some opportunities related to Makaan came by and we started Interiorwalaa. Ravish had previously worked for a Mumbai based construction and interior firm and headed its operations in South India. His experience came in handy.
Initially we started with residential and commercial clients in Bengaluru but over a period of four years, we spread pan India and have worked for some big commercial brands as well.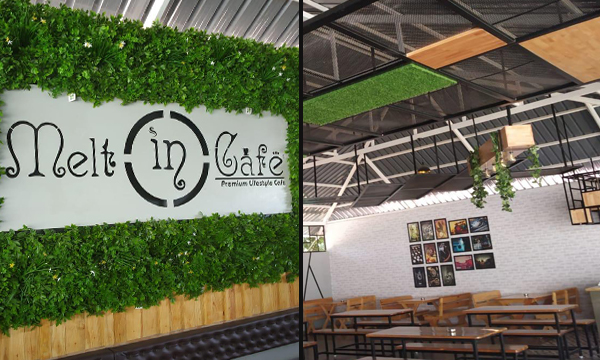 GL: What has been the most effective way of raising awareness about your business?
Ravi: Word of mouth I would say. Our business involves high value and emotions when it comes to delivering projects. Time, cost, design, quality and all other aspects have to be taken care of. We have always excelled in customer satisfaction; our teams respect customer inputs and handle them professionally. And thus all our testimonials across social media and Google pages speak of our services and quality.
We had tasted brief success with an e-commerce portal where we sold jeans and trousers online. We realised that the time has come to give wings to our entrepreneurial dream.

GL: What are challenges for your business to grow bigger, better and faster from here? What are you doing to tackle them?
Ravi: Irrespective of challenges that are there in the market, we have been growing since our inception. We started with just the two of us and are now more than 100+ people in the team, including the subcontractors.
We have always handled competition without compromising on our quality. And we keep innovating, bringing more creativity in our offerings from a design and aesthetics point of view.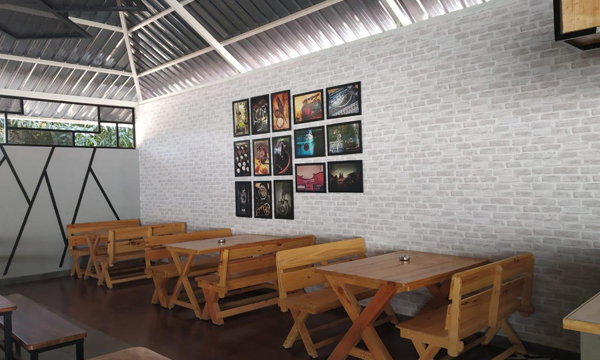 GL: You are a Linker. Which offerings of GlobalLinker have helped you? And why should other SMEs use it too?
Ravi: Yes, proud to be a Linker, I joined few months back and I regret not joining it earlier, but I believe in one formula, "It's never too late to start." I use the portal for networking to connect with other entrepreneurs, business owners and decision makers. I personally recommend GlobalLinker to all SMEs if they have to connect, share and grow their business. This is a great portal.
GL: What advice would you give to a new entrepreneur setting up their first business?
Ravi: First of all, it is important to believe in yourself and your ideas if you want to transform an idea into reality. Also patience is the key to achieving success because when the mind is calm; it is productive.
GL: What is the next big thing on your business agenda?
Ravi: We have made our presence in Delhi, Mumbai and Bengaluru. Our next big thing will be offering our services in all the metro cities in India.


GL: Can you share with us some of the things you do when you aren't working?
Every day you wake up at? 6 AM

The first thing you do when you wake up? Go for a walk.

Three things you do to unwind/ relax are? Take deep breaths, do some stretches and crack jokes.It totally lights me up and the people in my surroundings
When you face a big challenge? I stay calm, take advice from known mentors.

The best piece of advice you've ever been given is? Never quit

The one book everyone should read is? Romancing The Balance Sheet by Anil Lamba
Interested in reading more such inspirational stories? Check out some of our articles here:
The man behind the leaders of the 21st century
Necessity is the mother of all inventions, proves this mompreneur
The financial doctor for sick SMEs


Network with SMEs mentioned in this article by clicking on the 'Connect' button on their profile. Ravi Thakur and Ravish Tripathi


Disclaimer: This article is based solely on the inputs shared by the featured members. GlobalLinker does not necessarily endorse the views, opinions & facts stated by the member.