Enterprise: Ancient Living Products Pvt Ltd
Founder & Managing Director: Latha Kalyani Gongi
Industry: Beauty, Cosmetics & Personal Care
Year it was founded: 2010
Location: Hyderabad, Telangana
Latha Kalyani Gongi's favourite book is Becoming by Michelle Obama. The former American First Lady attributes her values and strength to her parents, and Kalyani's entrepreneurship journey is also strongly rooted in her upbringing.
Reimagining her father's legacy
As a child, Kalyani spent most of her time on a family farm in Hyderabad. Her father had a penchant for organic farming and from him, she developed a love for natural remedies and learned the art of distilling essential oils from herbs. In 2010 Kalyani set out to reimagine her family business that consisted of a small essential oil distillation unit. Instead of selling essential oils to wholesalers, she decided to create soaps, hair oils, shampoos, and other products that are natural and infused with pure essential oils. This passion for lifestyle products that are rooted in the wisdom of the earth led to the birth of her brand Ancient Living.
Kalyani shares, "In the olden days, farming was the way of life; learnings were not from books, but in the fields and the woods, with herbs and plants. Keeping true to these roots, at Ancient Living, we use fresh, pure, and naturally grown plants to derive ingredients untouched by chemicals. Our signature processes smoothly blend these ingredients, retaining its natural value to produce high-quality premium skincare, haircare, and wellness products".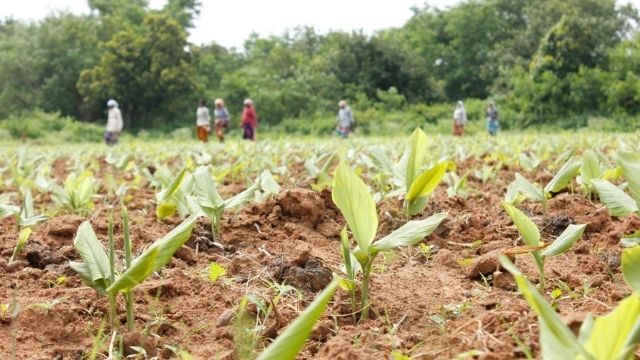 A carefully curated range of products
From organic skin, hair care essentials and aromatherapy, to chemical-free air purifiers and native games, Ancient Living has a carefully curated product range. With the outbreak of Covid-19, the repertoire of products increased to include face masks, an essential oil spray infused with natural remedies to alleviate flu symptoms, and an
Kalyani believes that conscious living that in tune with nature is the need of the hour in a world that is obsessed with gadgets and is indiscriminately consuming chemicals in most daily products. She shares, "We want to provide an alternative to chemical-based products that pollute seas, rivers, lakes, and soil. Our products are handmade to retain their natural properties from plant-derived ingredients such as roots, essential oils, and herbs. We guarantee that our products are of the highest standards in terms of quality and freshness and are free of synthetic dyes, perfumes, additives, parabens, and sulfates. Moreover, they are cruelty-free, biodegradable, and packed in craft paper and glass packaging".
Ancient Living also has a whole range of artisan toys and native games that showcase traditional art and heritage. For instance, the ubiquitous ludo, in its wooden avatar is a fun way to connect with our roots and relish some gadget-free entertainment.
We believe that women are key agents for achieving socio-economic and environmental changes that are required for sustainable development in society.
Women as agents of change
Kalyani believes in creating sustainable products and sustainable livelihoods, especially for women. She explains, "We believe that women are key agents for achieving socio-economic and environmental changes that are required for sustainable development in society. We provide training to women, enabling them to polish their skills and add value to our products. Our partner farmers and artisans are key as we procure their produce at a market price. This motivates them to follow organic farming in a sustainable way and helps to preserve the rich culture and art forms".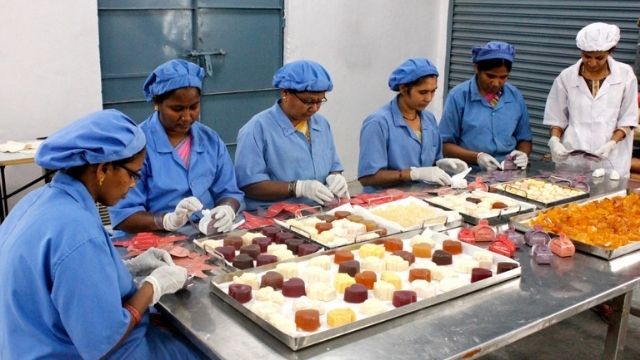 Vision to scale
With her eyes firmly set on scaling and future growth, Kalyani recently joined GlobalLinker, an online community for MSMEs to network, digitise and grow. She shares her vision to scale the business, "Our scaling involves three different areas. The first is scaling the business by opening new exclusive stores in major cities, partnering up with supermarkets, organic stores, and online marketplaces for easy availability of products. Next is scaling our operations in terms of finance, HR, and logistics. The third is scaling our production and adding new products every quarter"
Kalyani is strongly committed to integrating the wisdom of the past into our present, and that's what makes Ancient Living so relevant in modern times.
Quick bytes with Kalyani
Every day you wake up at? - 6:30 AM
The first thing you do when you wake up? - Breathing exercises and a walk
Things you do to unwind? - Go to the farm and be in midst of nature, catch up with my entrepreneur friends, enroll in a hobby class
When you face a big challenge, you? - Analyse the challenge and do whatever it takes to solve it.
Best piece of advice you've ever been given - Be true to yourself in any given situation.
A book every entrepreneur should read - Becoming by Michelle Obama
Advice to a new entrepreneur – Take calculated risks and be persistent
Also read: Here's a mobile app that incentivises youth with rewards to save the climate
Network with Latha Kalyani Gongi by clicking on the 'Connect' button on her GlobalLinker profile.


Disclaimer: This article is based solely on the inputs shared by the featured member. GlobalLinker does not necessarily endorse the views, opinions & facts stated by the member.