Are you looking to expand your F&B business in the South East Asia region? Then IFD Forum Bangkok 2019 is the perfect platform for you to network and connect with global players in the F&B industry.
Check out the highlights from IFD's previous event held in Dubai alongside Gulfood 2019!

With more than 300 visitors from India, Middle East and the North African region, the first edition of the Indian Food Delegation (IFD) held in Dubai in February 2019, was an unparalleled success.


The Indian Food Delegation Forum was formed with India's leading food importers, exporters, marketers and retailers of food, grocery and FMCG industry, joining hands to take up a series of support initiatives for the Indian food business across the world. IFD Dubai was organised as a curtain raiser to the Gulfood 2019, the world's largest food and beverage trade exhibition.


Who participated?
The event held on 16 February 2019 at Le Meridien Hotel, Dubai, saw Indian buyers and sellers jointly coming on one platform with their counterparts from the Middle East and north Africa. The event was supported by Dubai Exports, Forum of Indian Food Importers (FIFI), Georgia and Asia/Africa Chamber of Commerce, Council of Indian Food Trade. Celebrated brands such as Happilo, Lovely Bake Studio, NutriOrg, Tirupati Foods, Ajuan Coca Cola Company, Kingdom Dates, Munch and Crunch participated in the event.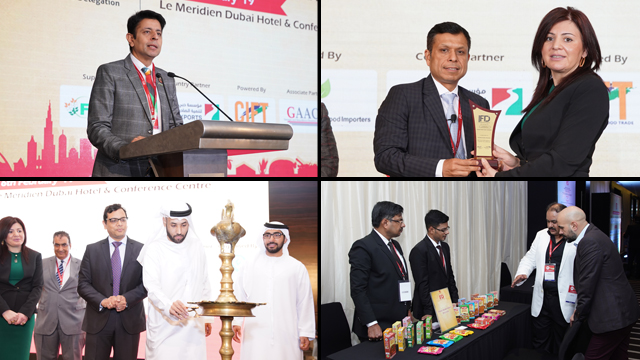 Dubai Export had this to say about IFD Dubai 2019: "We proudly supported the first ever Indian Food Delegation platform during Gulfood 2019. The event took place in Dubai with the participation of 45 Indian importers and 10 exporters from Dubai, the event objective was to link the UAE exporters to the international markets."
Highlights
IFD Dubai 2019 offered a compelling environment of knowledge sharing through a powerful conference. The event saw a line-up of eminent industry experts as speakers including, Dr Ashraf Mahate, Chief Economist for Trade and Export market at Dubai Exports; Mr Amit Lohani, IFD Chairman and national convenor of Forum of Indian Food Importers (FIFI); Chef Bobby Kapoor; Mr Bahadir Residli, Marketing Head – Apiaz LLC, Azerbaijan; Mr Uday Chugh, Chairman Vriddhi Speciality Foods.


The event offered rich opportunities for:
F&B product showcase
Trade Facilitation between India and UAE
B2B meetings
Gulf food access to all delegates
Market knowledge sharing
Easy access to retail, HORECA and distribution experts
Ease of trade and education on import-export processes
Product Launch at IFD Dubai
Tirupati Foods unveiled and launched their entire range of products that included pulses and agro based products. Tirupati Foods is targeting the MENA (Middle East & North Africa) region as a new market.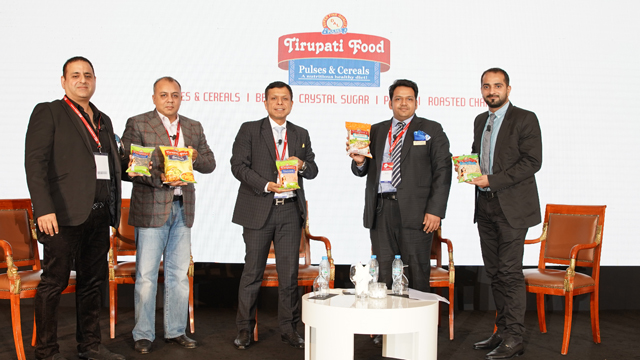 Indian Food Delegation (IFD) Forum Bangkok 2019 – Next big event for the F&B Industry
All eyes are now on the upcoming event by IFD in Bangkok on 27 May 2019. The event will take place at the Grand Mercure, Bangkok Fortune Hotel and will enable Indian food buyers to interact, negotiate and market to the big brands in the Far East. The event will be a curtain raiser to Thaifex 2019, the region's largest food and beverage trade show.


GlobalLinker members can participate in the event at exclusive discounted rates.


Click here to find out more.
Posted by
GlobalLinker Staff
We are a team of experienced industry professionals committed to sharing our knowledge and skills with small & medium enterprises.