Indian Food Delegation (IFD) Forum Bangkok 2019 is an event organised by Panicle Worldwide to connect major buyers and sellers in the Indian food industry to the international market as a unified strong food delegation.
The event, taking place at the Grand Mercure, Bangkok Fortune Hotel on 27 May 2019, will allow Indian food buyers to directly interact, negotiate and market to the biggest brands in the far east region.

Held one day prior to Thaifex 2019 - the region's largest food and beverage trade show – this forum is the ideal platform for F&B businesses who're looking for international expansion opportunities, giving them a chance to directly meet international buyers and forming allies within the Indian Food Industry.


GlobalLinker members get an exclusive deal for partaking in this event. Read on for all details.


So what is the Indian Food Delegation Forum?
The Indian Food Delegation Forum was formed with India's leading food importers, exporters, marketers and retailers of food, grocery and FMCG industry, joining to take up a series of support initiatives for the Indian food business across the world.


The forum's sole purpose is to connect all key stakeholders of food & grocery importers, exporters, traders, retail and HoReCa businesses with their respective potential partners to collaborate for profitable growth, collectively work towards new category development, boost consumption, share global best practices, benchmark new standards, and serve customers efficiently.


The forum comprises of a 360-degree format of conferences, buyer seller meets, networking dinners, country retail tours, and special economic zone visits.


Indian Food Delegation is unarguably India's most exciting and forward-looking knowledge sharing venue platform to enter Indian markets or to explore Indian products journey. Inspired by the success of the Indian Food Delegation Forum in Dubai earlier this year, Thaifex 2019 was the perfect destination in the Far East to have this event.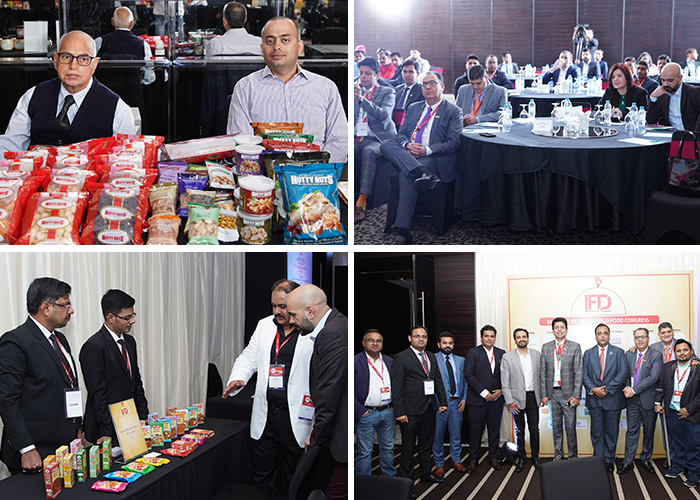 Why you should participate in IFD Forum Bangkok?
If you're in the F&B industry, or know someone who is, here are our top 10 reasons why you should consider participating:


Directly launch your products at one of the biggest shows of the food industry
Build your brand value in the oversees market
Generate sales lead through new channels
Directly engage with global customers
Appoint new agents
Attend exclusive B2B meetings
Meet the who's who of the food industry
Attend exclusive study tours of food processing units
Interact with 100+ brands, 200+ visitors and learn from 20+ speakers
Attend Thaifex 2019! - IFD Thailand 2019 is based on the 'Event before Event' concept. Delegates can avail the opportunity to also attend Thaifex 2019 from 28 - 31 May 2019.

How to take part?
GlobalLinker is the official business networking partner for IFD Forum Bangkok 2019, so GlobalLinker members get an exclusive deal for attending the event. You can attend the event as an exhibitor or visitor.


Visit the event: Visitors to the event will include importers from India and buyers from Far East countries, as well as Trade Commission personnel, government officials, chefs, HoReCa buyers and retailers.


Exhibit at the event: Exhibitors will include manufactures and exporters from India and the Far East.


This is your chance to expand your footprint in the global food industry!


To register, click here.
Posted by
GlobalLinker Staff
We are a team of experienced industry professionals committed to sharing our knowledge and skills with small & medium enterprises.