As a business owner, one of the foremost things you need to do to be easily found online, is to get listed on Google My Business (GMB). This means providing all your business information such as Name, Address, Phone number, Website link, working hours, etc. so that when anyone looks up your business online, they will get all the information they need.
The digital storefront of your business is your website, which you should ideally list as part of your Google My Business profile. Here are the steps to create your Google My Business profile.
Step 1:
Go to www.google.com/business/ and use your gmail business ID to login. Else from your gmail account, select 'My Business' from the Google Apps panel.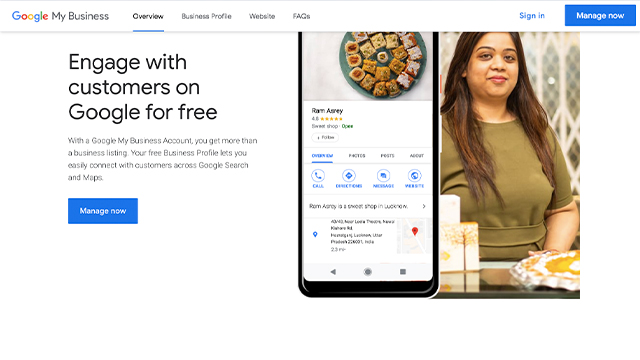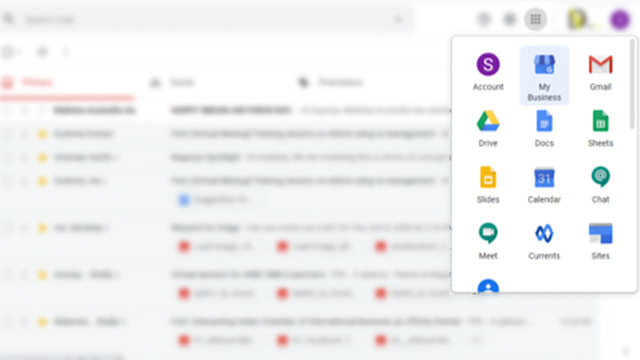 Step 2:
In case you are not logged in already, you will be asked to sign into your Google account. If you don't have an email ID, you can create one by clicking on the Create Account link.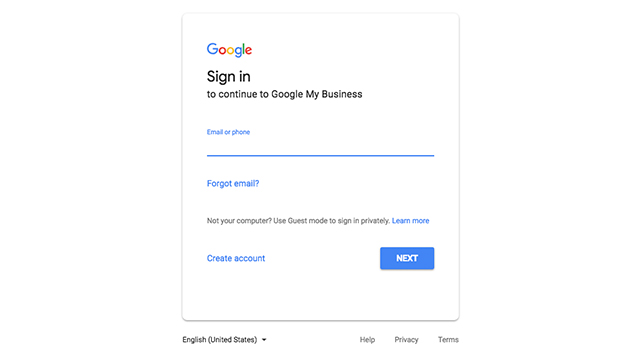 Step 3:
Google might ask you for a phone verification. Once you are done with that, you will be asked to type in your business name.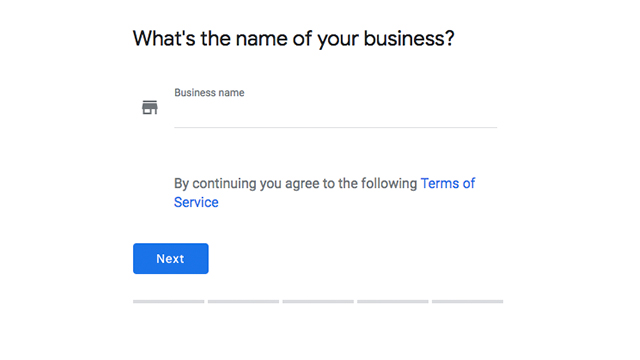 Step 4:
Next, you will be required to add some business detail like address etc. If you deliver goods to customers, tick the box that appears on this screen.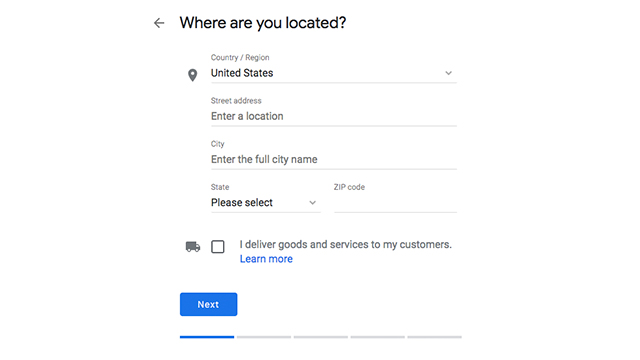 Step 5:
If there are any other businesses that match the address that you have provided, Google will display them. If you see your business listing show up, then click on the radio button next to the correct address. If not, choose the "This doesn't match" option and proceed by clicking on the "Next" button.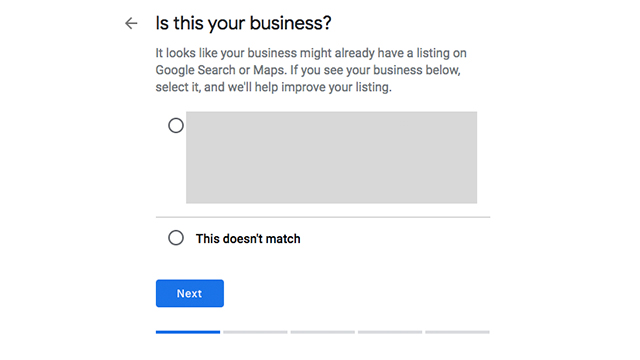 Step 6:
Choose the business category that describes your venture best and move to the next step.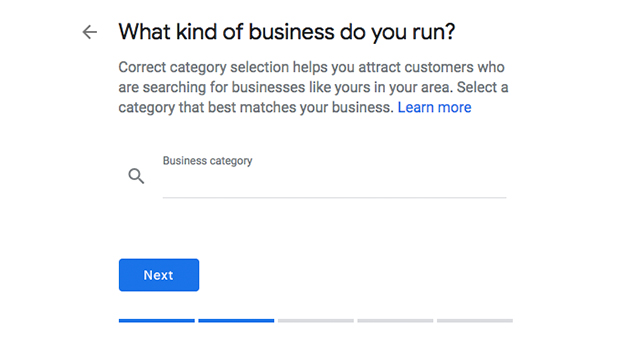 Step 7:
You can now add your phone number and website to your Google listing in the following window. Though it is not mandatory, it is highly recommended that you add this data so that customers can reach you easily.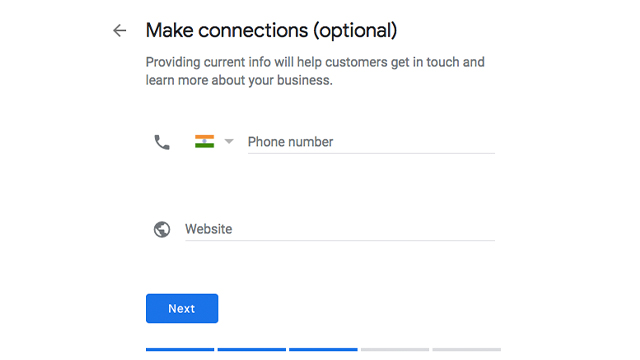 Step 8:
You will now be asked to confirm the business name and address for which you want to create a Google Maps listing in the next window. Once you confirm this address, you'll be sent a postcard with a code that you can use to verify the listing. You will not be able to manage your listing entirely until it is verified, and it might not show up on Google Maps until verification is complete.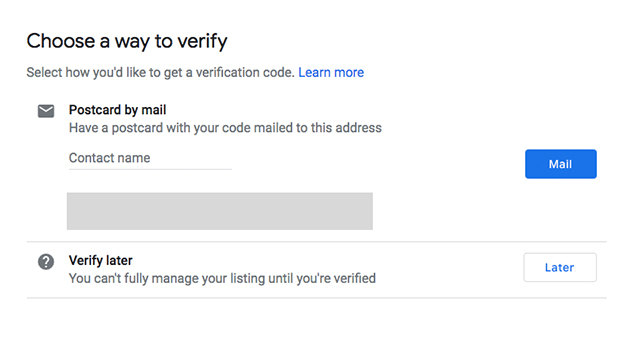 Step 9:
You will be getting a welcome message after that, saying that your business listing is now on Google search and Maps.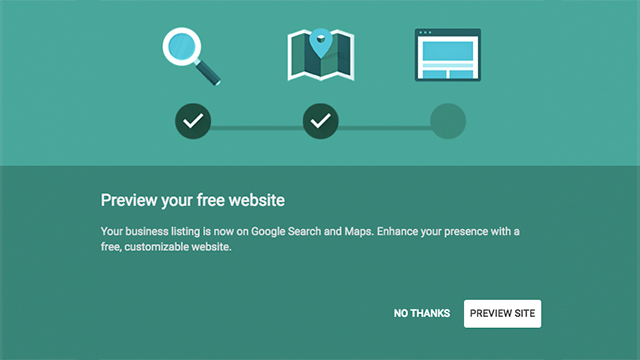 Step 10:
All you need to do now is wait until the postcard reaches your business address and verify your business listing. Once you verify your business location, your business will start appearing on Google, Google Maps, etc. You can also receive and respond to reviews, and track your business analytics.
In case you want to add or alter any details you can simply log into Google My Business and select 'Info' from the navigation and add the relevant details.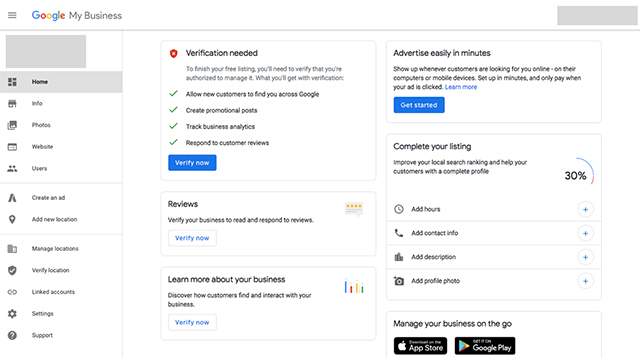 Why does it help to have a Google My Business profile?
The days of the phone books and yellow pages are over and its increasingly important to list your business online. Google My Business is like an online directory through which potential customers can reach you. By creating a Google My Business listing your location will start popping up in Google May searches as well. Due to the confidence most people place on Google, you earn more trust for your brand when it shows up in search results. Also, with Google my Business customers can review your business and leave feedback. Needless to say, a good star rating gives your business an online boost. Accurate information on Google My Business also helps you to rank higher in Google search results. Moreover, an effective Google My Business description offers a summary of your business and is an opportunity to help you stand out from your competitors.
Get your Google My Business profile set up today and enjoy a host of benefits.
Also read: How to enable Google Analytics for your eCommerce store
Image source:shutterstock.com
Posted by
GlobalLinker Staff
We are a team of experienced industry professionals committed to sharing our knowledge and skills with small & medium enterprises.