Digital was always good to have, it's now become a must have. The thing about digital is that it means different things to different businesses. To some it means having an online store, to others it means being active on social media, and to some others it means using futuristic technologies like blockchain to improve their supply chain or AI for better prediction. To Martin Bailie, MD & CEO, Trent Hypermarket, "Digital is combining the people, the process, and the system for the future."
For CG Balaji, Head - IT (AVP), Apollo Pharmacy digital is a journey of serving customers better. "Digital transformation for us is to see our unified customer experience and to see the positive business impact it has," he said.
Ambareesh Murty, Founder & CEO, Pepperfry describes digital not by its adoption but by its impact. To him, "Digital is anything that helps make the lives of people better."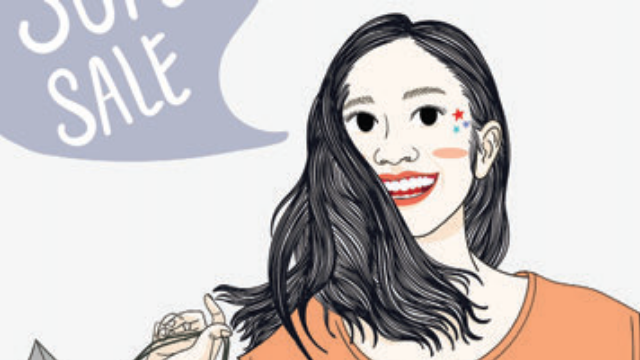 The ultimate goal of any transformation has to be a happy customer
Since the pandemic, digital became the 'vaccine for retail'. "Digital transformation has been the backbone of the economy around the world. It has actually saved everybody," opined Santosh S Rawat, Head – Food & Beverage Sector, Retail & CPG team, Tech Mahindra.
"Digital transformation can be one of two types. One where you use technology to improve an existing process, make it more robust and efficient. The other where you completely transform to make it better. Every organization must decide which one to adopt and when," Subhajit Mazumder, Director, Strategic Growth, Microsoft India explained.
Today, digital transformation has become crucial to survival and whether businesses like it or not, they have to swallow the bitter pill. "The choice is between proactive transformation and reactive transformation. That's the only choice; there's no choice between no transformation and having a transformation," observes Ankur Sharma, VP, Reliance Retail. The good news is that one doesn't need to always reinvent the wheel; but ensure consistent and continuous improvement.
Also read: A step-by step-guide to creating your own eStore with GlobalLinker
The 60-30-10 rule
Akhil Srivastava, Director - Planning & Logistics BU ISEA, Anheuser-Busch InBev (Budweiser) shares his thumb rule for digital transformation
60% is about change management and change acceptance. Retailers should be able to help the frontline worker accept this new change and not thrust it upon him/her.
30% is process improvements not everything can be done by technology there are certain processes which needs to be corrected as well and those needs to be part of the SOPs.
10% is technology which is then adapted by that person because the person says it's helping him/her.
Tech that suits you
There are numerous digital touchpoints and technologies that retailers can adopt like omnichannel, contactless payment, Data Analysis, Statistical Modelling, Demand Prediction, CRM, SCM, Cyber Security, E-commerce, D2C, Social Media, Cloud, ERP, Automation and the list goes on. Every technology is not made for every business. Businesses need to look at their purpose, objectives and budget and find and invest only those technologies that help them meet these objectives efficiently.
"Every organization needs to now look at what is the growth that they're looking for, what are the aspirations and how quickly do they want to move. One can have the best solutions but if the organization is not ready to invest in it — in terms of money, people expertise, knowledge, and effort — it will not serve any purpose," warned Program Director, Tata Consultancy Services.
Three key buckets for retailers to transform themselves digitally. First is creating an agile supply chain. Second is improving customer experience, using social tools & CRM. And finally, adopting technologies that make retail more resilient.
According to Akhil Srivastava, Director - Planning & Logistics BU ISEA, Anheuser-Busch InBev (Budweiser) there are three kinds of technologies that any business can adopt—musthave, mandated, and good to have technology. Must have technologies help run business functions. Mandated technologies are those that help in compliance like barcodes. And finally, good-to-have technologies are the ones that are meant to transform the business. These are forward-looking technologies that need not show high impact results immediately but are meant to help the business get an edge and ready for the future. Investments in such technologies pays off.
"Brands which invested way ahead of time in building a robust omni-channel network are the ones that stand out now," pointed out Madhukar Gangadi, Founder and CEO, MedPlus Health Services.
Getting into specifics Satish Panchapakesan, SVP & Chief Information Officer, Arvind Fashions spoke about three key buckets that retailers should look at to truly transform themselves digitally, "First is creating an agile supply chain is bereft of traditional notions. Second is improving customer experience and using social tools and CRM to go beyond transactions. And finally, adopting technologies that make retail more resilient."
For a smooth journey
Change of any kind is uncomfortable and daunting. More so, when it involves technology. "No tech-driven change should be intimidating", said Satish. He continued that together the leaders should ensure that "It is as subtle and as quick as possible. It has to be measurable, and it needs to be simple so that everyone understands it. From the CEO to the frontline employee, it needs to digestible, and benefit oriented."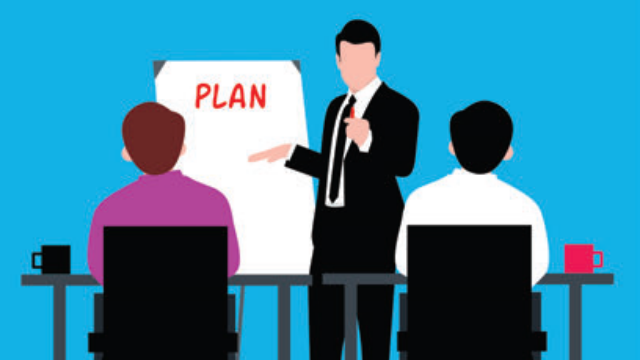 The success of transformation depends on people; get them aboard
At the heart of change are people. Dr. Anil Chinnabhandar, SVP - Retail Planning & Supply Chain, Landmark Group observed that when embarking on tech-driven technology, leaders often forget to account for the ground zero employees, and which can be problematic in the long run. "They are so focused on the technology that at times they forget to involve the stakeholders who are going to use it. You have to bring stakeholders upfront in the design stage to make sure the acceptability increases," he advised.
The success of a tech initiative depends on the people. "Adoption will happen only when the last mile employee—the foot soldier in the store is convinced about using the technology or the solution."
Adoption within the organisation can be accelerated by focusing on three R's—Resourcefulness, Rewards, and Replication said Akhil of Budweiser. He explained that it is important to first educate the employees (resourcefulness), then reward them when they change and finally, replicate this in other stores by using it as a success story.
Once transformation is underway it is important to monitor for course correction. "Every business that embarks on transformation should measure its sucess and use it to grow further," recommended Dharmender Khanna, Head – Digital Transformation, SSIPL Retail. For a customer-centric business like retail, transformation is inevitable. Now whether to opt for it or be transormed is a choice every business will have to make for itself.
Also read: Roadmap to adaptive retail
Article & image source: STOrai Magazine
Disclaimer: The views and opinions expressed in this article are those of the author and do not necessarily reflect the views, official policy or position of GlobalLinker.