India has done a lot of work on technology in various walks of life such as mobility, education and healthcare. Specifically, in the area of retail, there are three big developments which directly impact the sector's future. The first is digital payments, the second is digital credit for consumers and merchants and the third is ONDC (Open Network for Digital Commerce).
Digital payments
India's digital payments journey began in 2009 with the setting up of the National Payment Corporation of India (NPCI), a non-profit entity sponsored by the Reserve Bank of India and owned by 10 key banks. Several other banks and non-banking institutions joined later. The original purpose of NPCI was to manage retail payment networks such as ATMs, which were earlier managed by a subsidiary of the RBI. NPCI was set up the same year that I joined the government of India as the Chairman of the body called UIDAI (Unique Identification Authority of India) for the Aadhaar project. Today, 1.3 billion Indians have Aadhaar. UIDAI does 50 million authentications and 5 million KYCs a day.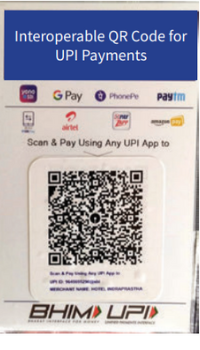 That's been a big part of India's development journey. It so happened that UIDAI and NPCI worked together for 4-5 years connecting the ID system to the banking system. It was done by using Aadhaar KYC to open new bank accounts. Aadhaar was used as a payment address to send money directly to somebody's account be it a pension or a scholarship. We also developed an Aadhaar-enabled payment system, where a customer could come to a merchant, do an Aadhaar authentication and withdraw money from his account. It could also be used to make merchant payments.
This gave us a lot of experience in payments beyond the original mandate of ATMs and POS machines. NPCI also developed an interesting product called the IMPS (Immediate Payment System) which allowed people to do an immediate credit into a bank account. It was very useful, especially for migrants who needed to send money back to their families. And was a great success.
Around 2013-2014, when I was an advisor on innovation and public policy to NPCI, Dr Pramod Verma, the architect of Aadhaar, Dilip Asbe (MD & CEO) and others at NPCI, felt that with the rise of smartphones in the country, there was a need for a digitally native, instant, real-time, small value, low cost payment system which could be scaled up to gigantic proportions. That led to the conception and development of the UPI (Unified Payments Interface).
UPI has met with dramatic success—it is estimated that today about 200-250 million Indians are making UPI-led payments. Initially, the bulk of the payments made was person-to-person. Today, a significant part of the payments on UPI is person-to-merchant, made possible by the interoperable QR code.
Conceived by the NPCI, UPI was launched in April 2016 by the then RBI Governor Dr. Raghuram G Rajan. However, it didn't see enough users at the start. In October 2016 it reached 100,000 transactions. Then in November of 2016, certain currency notes were withdrawn, an occurrence commonly referred to as the demonetization. Suddenly, digital payments became important. And the government decided to use the UPI platform to accelerate digital payments. In December 2016, the honourable Prime Minister Shri Narendra Modi launched a UPI-based application BHIM – Bharat Interface for Money. Digital payments continued to take off even after new currency notes were introduced. This was because of the unique architecture of UPI which allowed people having accounts in different banks to send money to each other without revealing their account numbers through any UPI app.
Unbundling of the bank account from the payment application was at the heart of UPI. This led to the emergence of many payment applications such as Phonepe, googlepay, amazon pay, Paytm and now WhatsApp, which has been permitted by the NPCI to go up to 100 million users. UPI has met with dramatic success—it is estimated that today about 200-250 million Indians are making UPI-led payments. Initially, the bulk of the payments made was person-to-person. Today, a significant part of the payments on UPI is person-to-merchant, made possible by a unique idea — the interoperable QR code.
Earlier, payments on digital wallets were closed-loop. This meant that the QR code generated to make a payment had to be from the wallet provider. UPI changed that. Now if a merchant puts up a UPI QR code at his retail outlet, payments are possible through any app based on the UPI platform. We unbundled the consumer app from the way the merchant receives the payment. This has had a dramatic impact on the retail industry.
Before UPI, digital payments at merchant outlets were done via cards and POS machines provided by banks for which retailers had to go through a big process. There were 5 million POS machines in India even after demonetization. In comparison, it was far simpler to bring merchants into the digital payments world using the QR Code. Suddenly, every merchant could be a part of the digital economy and receive payments using a QR code. Today, there are an estimated 50 million merchants with QR Codes.
So, on one hand, there are 200- 250 million users who have UPI-enabled consumer apps and on the other, there are 50 million merchants with UPI QR codes. This has led to a dramatic explosion in digital payments. In March 2022 alone, UPI did 5 billion payments. And the platform is designed to do 1 billion payments a day. In FY 2022, the total value of digital payments through UPI was over 1 trillion USD and a substantial part of this was at merchants.
So suddenly, digital payments in India have become ubiquitous and every retailer is benefiting from this ability, whether online or in a physical store. This is transformational because once you have a digital footprint of payments more doors open for you.
Much easier access to credit
Getting access to credit is extremely important for merchants big and small. Historically, credit was given based on collaterals and assets and it was complicated. Now, retailers can get access to working capital loans showing the digital payments trail to lenders. This is possible through the Account Aggregator Framework launched by the RBI in September 2021. Once more databases come on the Account Aggregator Framework, we will see an explosion of credit based on data benefitting retailers. It will give a big fillip to consumption from the retailer side.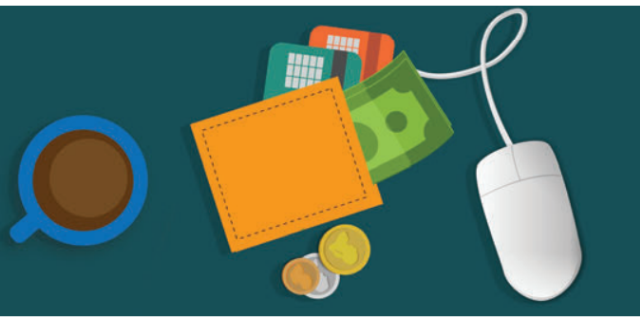 The other side of the story is credit to consumers, which will soon be available on the UPI platform. Today, when a consumer uses UPI at a point of purchase it's essentially a debit to his/her bank account, which requires having bank money in the account. Once the credit feature gets enabled on the UPI platform, various players will be able to offer different forms of consumer credit such as buy now pay later. Today, if 50 million people in India use credit cards, tomorrow with credit on UPI, 250 million people will get access to digital credits.
Imagine a situation where both the buyer (250 million consumers) and the seller (50 million businesses) are getting easier access to credit in a democratised way at a massive scale. It's going to be a big push in the coming years, which will benefit the retail industry as it will lead to the market growing, enabling people to buy things and increasing retail commerce in the country
ONDC
Sponsored by the DIPP, ONDC is like NPCI—a non-profit section 8 company, which has been set up to build protocols that make e-commerce interoperable. Essentially, ONDC is the unbundling of the e-commerce value chain, which right now is offered by a single company. The company offers an app/website on which one can buy things from different sellers which are then home delivered. The e-commerce supply chain has many elements—suppliers who sell products, consumers who buy things from their gadgets, delivery companies and warehouses to name a few.
ONDC will democratise ecommerce allowing any retailer or service provider to be a part of the system. A very wide variety of buyers, sellers and delivery agents will be a part of this network. This is important because ecommerce is going to be a very big part of the economy—from 4 per cent to 15 per cent. It is estimated to touch 200 trillion USD in the coming years. That's why it is important to have an open architecture which allows every supplier and retailer to be digitally enabled. Specialists who do warehousing, delivery etc…anybody can offer their services on ONDC. And consumers will be able to buy from the best or the closest or the cheapest as per their priority. ONDC is the UPI for ecommerce and it's rolling out quickly.
A bright future
I would urge you to look at how technology is transforming retail in India. We have already seen that with digital payments. Increasingly, more and more payments at merchants will be digital. Easier access to credit for consumers and merchants will lead to increased consumption and finally, ONDC will enable consumers as well as retailers, and truly revolutionise commerce in India. I hope every stakeholder benefits from the multiple innovations that are happening only in India.
Also read: Winds of change
Article source: Adapted from the virtual address delivered by Shri Nandan Nilekani at the Retail Leadership Summit 2022 for STOrai Magazine.
Image source: Canva
Disclaimer: The views and opinions expressed in this article are those of the author and do not necessarily reflect the views, official policy or position of GlobalLinker.