After months of planning, strategising and coordinating TradeConnect, a learning and networking SME meetup organised by GlobalLinker, the tremors of success can still be felt from the two-day event (12-14th of November 2019). Although we speak of the event in the past, the impact of TradeConnect still resonates. Looking back and connecting the dots, the event was much larger than the sum of its parts. When industry thought leaders share their industry best practices, when SMEs share their inspirational success story and when barriers between the delegates and speakers breakdown over dinner and drinks, the true meaning of a networking and learning event emerge. Like one delegate said, "Work has never been this fun!"

Looking back there were many highlights in those action packed 48 hours in Singapore. Let's look at some of them


SME attendees of TradeConnect 2019 were given an unprecedented honor, with the event being hosted inside the Singapore FinTech Festival, the world's largest FinTech gathering of its kind.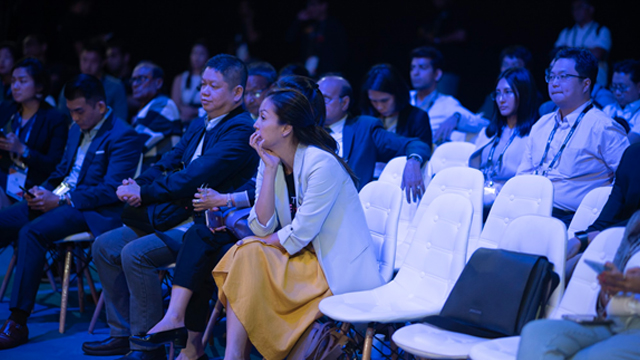 By hosting over 120 delegates across India, Philippines and Singapore, GlobalLinker was able to provide the delegates, speakers and bureaucrats a ripe stage for international cross border networking and learning opportunities.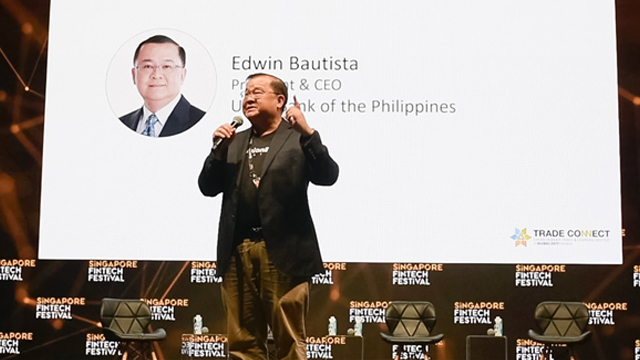 Edwin Bautista, President & CEO of Union Bank of the Philippines set the stage by his powerful welcome address followed by Matthew Gamser's, CEO of SME Finance Forum, riveting TedTalk style presentation on how 'New age SMEs are adapting to digitization'. These powerhouse speakers left no doubt in the minds the audience about the quality and impactful learning that was about to be offered on a platter. What a treat it was to be in the audience experiencing this!


The follow up panels discussions on i)Thriving in the new normal – What SMEs can learn from the enterprise experience, ii)The fundamentals of doing and growing a business in the digital age and iii)Local to Glocal – The evolving role of corporation, trade bodies and governments in the new normal presented various views (some times in sync and sometimes opposing and interesting) from industry leaders. Here are some snippets:

Dear SMEs, please remember that technology is the great equalisier. Never in the history of man has an SME been empowered with so much technology. Please use it and leverage on it and definitely you can compete with the big boys.
— John Cary L Ong, Executive Vice President, Union Bank of the Philippines.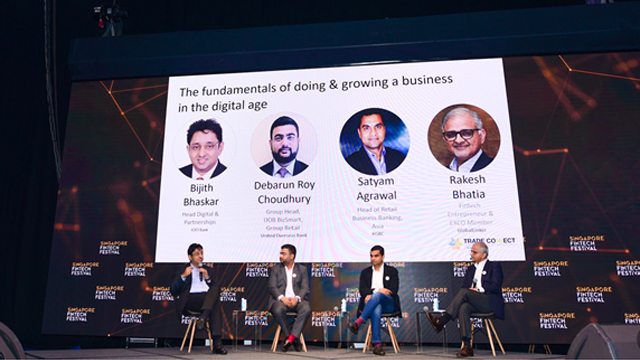 "It was a pleasure being on the panel of the 'fundamental of doing & growing a business in the digital age'. My personal take is that with more and more businesses getting digitised, it really helps banks like ours to serve our customers better because with digital data and ecosystems, it's helping us to reach our customers in a very cost-effective way; use the date to understand them and their needs better and use the ecosystems which again enhances our reach massively. And with that, hopefully we'll be able to serve this segment which for long has been underserved, which will eventually help communities to grow and economies to prosper."
— Satyam Agrawal, Head of Retail Business Banking, Asia – HSBC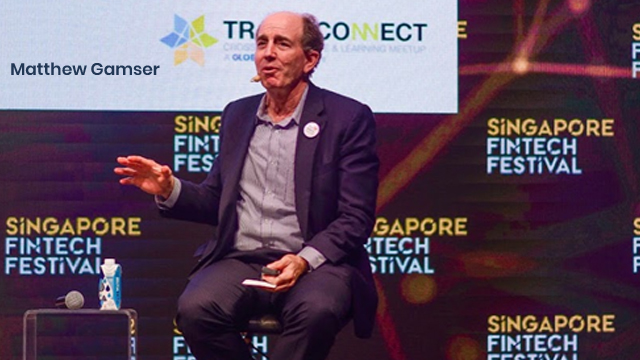 "We had a very interesting panel with the folks from Microsoft, BBVA and UnionBank of the Philippines talking about how SMEs can adapt to the new technological world and situation. And I think the most interesting thing I learnt from this panel is that it's not just the SMEs that need to adapt—talking about the big companies, the banks, corporations need to do just as much adapting. And in some ways, the agility of small businesses is something that we need to look to as a model, on how some of the new technologies, particularly cloud, can help enter a new era where things work better for the small guy and gal."
— Matthew Gamser, CEO, SME Finance Forum


Our last panel which showcased three SME Growth stories from Singapore, Philippines and India was the icing on the cake as our delegates were able to connect with fellow SMEs who have experienced similar trials, tribulations and motivations. The panel empathized and spoke directly to the audience in a way only another SME can and encouraged them to take the road less travelled and keep their eyes on the goal. Seeing another SMEs succeed against the tide of problems and hear their story is the best way to learn and be inspired. What a great way it was to end the discussions. Here are some interesting quotes from the discussion: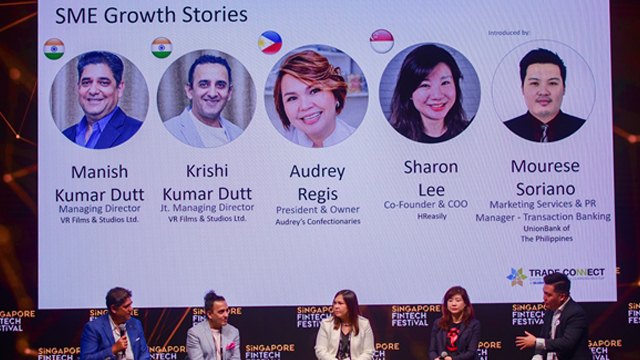 "The ultimate learning is that no matter how big you are or no matter how small you are, if you have one goal and if you have one mission, whether you want to help your country or you want to help your child or your family, at the end of the day you pursue your dream, you pursue your passion, and that's where GlobalLinker comes in because they make your big business dreams into a reality."

- Mourese Souriano, Marketing Services & PR Manager – Transaction Banking, Union Bank of the Philippines
"To be an SME you have to be inspirational and aspirational as well. It's a kind of a platform where if you are dreaming, you get a chance to make your dreams come true, which incidentally we did. We got ourselves listed on the stock market which is the SME BSE and we came up with an IPO. For an SME to raise funds is always difficult, you have to prove a lot of people and convince a lot of people."

- Manish Dutt, Managing Director, V R Films & Studios Ltd
TradeConnect was always meant for learning and forging connections with fellow delegates and speakers. All these learning and discussions were bookmarked by 2 networking dinner where the degrees that separated the delegates and speakers lessened and they were able to connect with one another in a mutually beneficial relationship.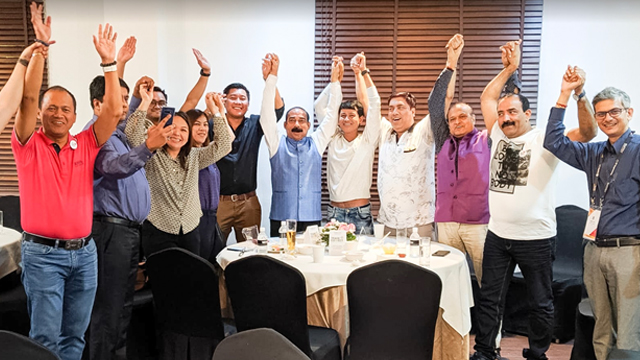 But, the biggest and best highlight of TradeConnect 2019 was -
The camaraderie and connections that were forged, the generosity with which delegates shared their problems and solutions so that other SMEs don't need to go through that. These connections, in the world of an SME can be priceless and GlobalLinker was very proud to play a small part as the facilitator in these.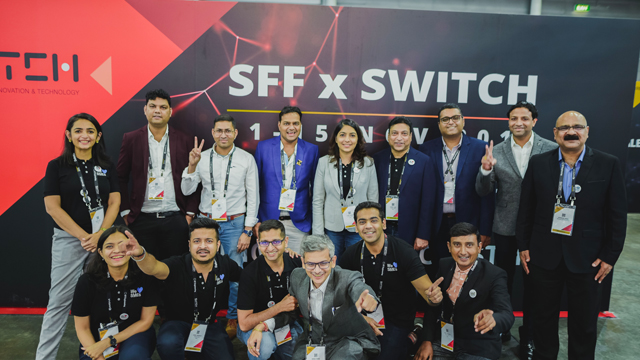 TradeConnect 2019 was an extremely successful event thanks in the largest part to our delegates and speakers, who were our motivation to start with. Seeing everyone make meaningful connections, learn something new and leave the event with possibilities of growth paid off all our hard work. Talks regarding TradeConnect 2020 have already begun with a singular intent to make this event even more impactful, bigger and better. See you in 2020!
Posted by
GlobalLinker Staff
We are a team of experienced industry professionals committed to sharing our knowledge and skills with small & medium enterprises.