GlobalLinker recently organised its first flagship event in Singapore - TradeConnect, a global SME meet up for cross border knowledge and trade. Hosted on the sidelines of the Singapore FinTech Festival, the two-day event on November 13 and November 14, 2018 saw business owners from India, Philippines and Singapore meet and discuss cross border trade opportunities and attend expert sessions on digitisation.


Keeping in line with GlobalLinker's vision to build the world's largest network of SMEs and create a platform where every SME can achieve their big business dream, TradeConnect brought to life the concept of SME led cross border trade corridors and will be a regular SME event held for local, national and global trade and knowledge.


Highlights included an informal networking dinner, speaker sessions from industry leaders committed to SME growth, visits to the Singapore FinTech Festival (including a chance to attend the address by Indian Prime Minister Narendra Modi); and a special event by the Monetary Authority of Singapore.


Keynote speakers at TradeConnect
The keynote speakers included industry leaders, digital experts and change makers invested in the growth of the SME sector. Opening remarks by GlobalLinker co-founder Mr Sameer Vakil and Ms Summi Gambhir set the tone for global meet that was organised to connect, inspire, inform and celebrate SMEs. Mr Sameer Vakil summed up the essence of GlobalLinker when he said, "The undying spirit of entrepreneurs like you, that's what drove us to start GlobalLinker."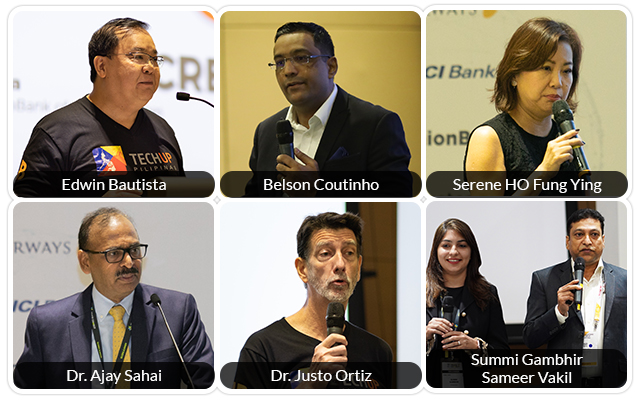 The panel of eminent speakers included those from Union Bank of Philippines, Jet Airways, Singapore Networked Trade Platform and Federation of Indian Exports Organisations.
Dr Justo Ortiz – Chairman of the Board of Directors, Union Bank of the Philippines shared the welcome address.


Mr Edwin Bautista – Executive Director, President and CEO, Union Bank of the Philippines spoke about the need to 'Digitise or perish' and how Union Bank bets big on tech to drive growth.


Mr Belson Coutinho – Senior Vice President Marketing, eCommerce and Innovations, Jet Airways talked about creating a digital roadmap for growing businesses.


Dr Ajay Sahai – Director General and CEO, Federation of Indian Export Organisations (FIEO) spoke about business growth through cross border trade in a connected world.


Ms Serene HO Fung Ying – Director, Singapore Customs Networked Trade Platform Office - shared an overview of Networked Trade Platform and its digital connectivity efforts in enhancing cross border trade.





Indian Prime Minister endorses GlobalLinker
SME delegates from India, Philippines and Singapore also attended the Singapore FinTech Festival as part of TradeConnect. In his address at the Singapore FinTech Festival, Prime Minister of India, Mr Narendra Modi, made a special reference to GlobalLinker as an India-based platform that is connecting SMEs from India and Association of Southeast Asian Nations (ASEAN).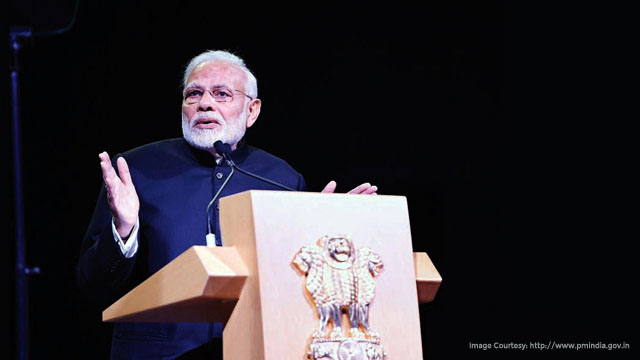 'Business sans Borders' announced at the Singapore FinTech Festival
GlobalLinker has been selected to partner with The Monetary Authority of Singapore (The Central bank of Singapore) and Info-communications Media Development Authority (IMDA) to create 'Business sans Borders', a collaborative Artificial Intelligence-(AI) driven global solutions hub to foster SME digitalisation. GlobalLinker is the only Indian company among a host of global entities selected as partners for the Business sans Borders initiative. Mastercard, SAP, Yellow Pages, DBS Bank and Singtel, all of which serve SMEs in various capacities, have also come on board as partners in the cause.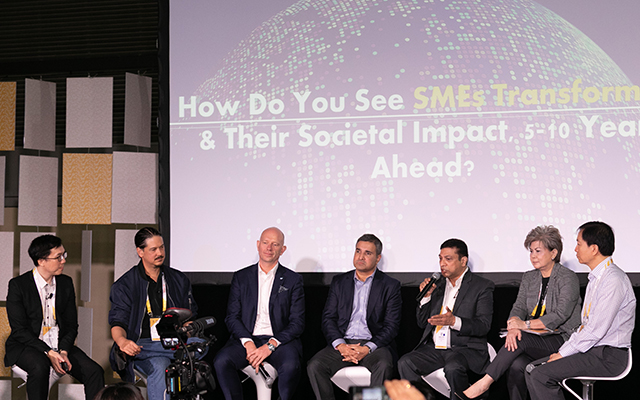 Networking opportunity for GlobalLinker members
TradeConnect was an ideal opportunity for the SME delegates to take back some key learnings to reinvigorate their business journey as well as establish meaningful connections. In between and after the sessions, there were ample opportunities for delegates to network, exchange ideas and explore synergies.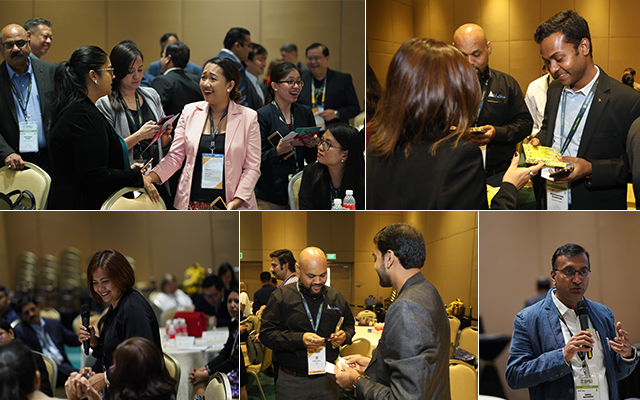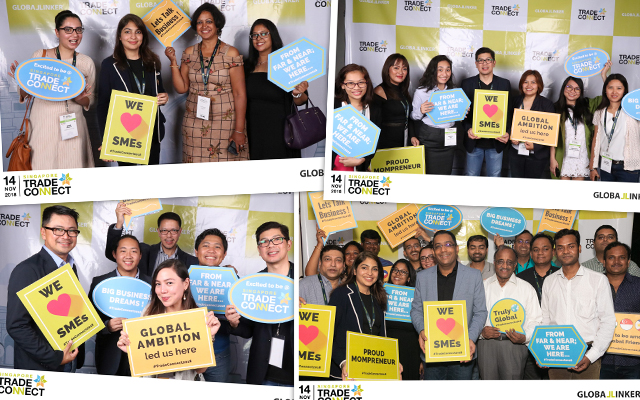 Here is what some of the GlobalLinker member delegates had to say about the event.


"TradeConnect is a fantastic opportunity to initiate collaboration and brainstorm ideas for new concepts. It has allowed me to talk to many different entrepreneurs face-to-face as well as establish a global network. As far as choice of speakers are concerned, I've had the opportunity to attend literally hundreds of events, but none have compared to the seamless flow of wisdom which I observed from speakers at TradeConnect."
Mr Sripal Bachawat, Director, C-square Info Solutions Pvt Ltd
"Thank you so much GlobalLinker for giving the most unforgettable opportunity to me as a new entrepreneur. This event has moved and motivated me to aim and work harder on creating a better platform for my business. I did not just gain knowledge and experience, but I also gained new friends who have encouraged and influenced me to grow as an individual and as an entrepreneur. My major takeaway from this event is that we should not be afraid of the dynamics of technology. And that business progress is directly moving with innovation."
Ms Stefanie Sison Laurian, Proprietor, Mananam Food Products
"It has been a wonderful 4 days in Singapore! Met new friends, made new connections and most importantly, I came home with a bigger vision for my business 'The Fulfilled Women'.
I'm definitely excited for what lies ahead!
Thank you so much GlobalLinker."
Ms Viviene Bigornia, Founder, The Fulfilled Women


"My rendezvous with entrepreneurs from all across the globe, courtesy GlobalLinker at TradeConnect Singapore was nothing less than a mesmerising memory. GlobalLinker has not only provided me an opportunity, but also given me and my business the necessary boost by organising a global networking event in Singapore. It has helped me in making new connections and has also infused me with numerous business ideas and fresh perspectives. Experiences shared by GlobalLinker members and other participants at TradeConnect have proven to be a total game changer for me for doing business in the startup ecosystem in India and worldwide."
Ms Ripple Nagpal, Co-founder and Chief Strategist, Zergon Bizsupport Private Limited
TradeConnect by GlobalLinker, is the first of many meetups and forums where business owners can network, share expertise, gain insights and grow their business.
Posted by
GlobalLinker Staff
We are a team of experienced industry professionals committed to sharing our knowledge and skills with small & medium enterprises.