If you have ever seen a Formula One race then you will agree that as the driver gets into the car, it seems like s/he has become the car. If we were to draw an analogy between driving a car and running a business, I think the same would be true – the business becomes an extension of the business owner. And if that is the case, it's only natural that the business owner would like to drive a car that is the best on the whole as well as the sum of its parts.

Here Mr Sanjay Godhawat, entrepreneur par excellence, explains in lucid detail how running a business is much like driving a car. He highlights the importance of every part with inimitable candour and panache. Little wonder that he has been a successful business owner for more than three decades and leads a team of 10,000 people.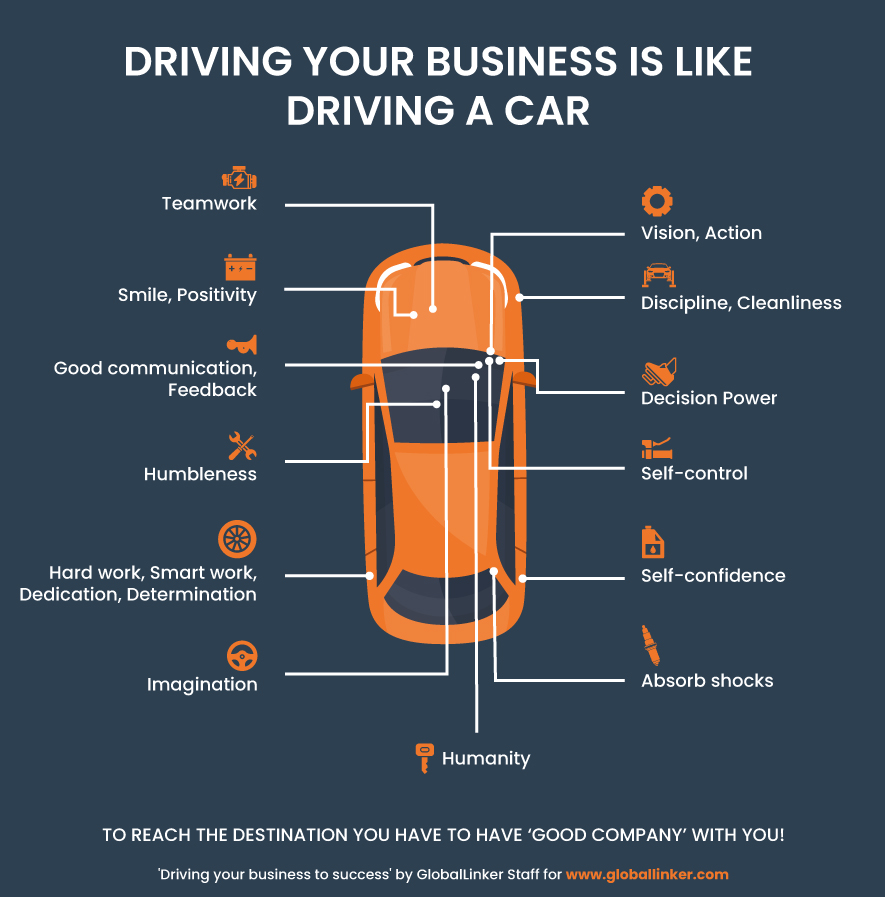 Disclaimer: This article is based solely on the inputs shared by the featured member. GlobalLinker does not necessarily endorse the views, opinions & facts stated by the member.
Posted by
GlobalLinker Staff
We are a team of experienced industry professionals committed to sharing our knowledge and skills with small & medium enterprises.