Retail has massive potential in India, driven by strong underlying fundamentals such as strong track record of double-digit historical growth and potential for large players to consolidate market share. Generating sustainable and profitable growth requires action to be taken on multiple fronts. For that it is important to understand the interplay of the many factors that will shape the contours of retail in India. These include regular factors such as changes in customer behaviour and preferences, disruptions in operations, emerging business models, technology disruptions, policy & regulation landscape.
Some key factors have the potential to truly disrupt the landscape. These include:
ONDC (Open Network for Digital Commerce)
By enabling interoperability across networks, ONDC provides single protocol for ecosystem of retailer and consumers to transact. Buyers will have access to large number of retailers – more choices and better price discovery. It seeks to create a level playing field for retailers – with higher discoverability and more growth opportunity. It will accelerate digital commerce adoption in the country.
Core consumer data
Retailers have access to a large volume of consumer data from their buying patterns, buying preferences to transaction mode. There is immense potential to leverage the core data to create a layer of services which are beyond retail. For instance, using buying preferences data to sell financial services viz loans, insurances, etc.
Supply side innovations
The potential for many supply-side innovations like alliances and ecosystems, smaller store formats, private label and leveraging gig is likely to gain significance. Nature of these alliances could vary from the past, considering the advent of data / technology, fintech and social media. B2C retailers starting smaller store formats to provide convenience/ ease of access. With high variability in footfall, physical retailers will explore gig labour.
Metaverse
Metaverse blends the physical with the digital worlds. It is real-time, interoperable and decentralised. It is an immersive (three-dimensional) virtual reality (VR) world in which those present can interact with digital objects. These could be virtual avatars or digital representatives of individuals. It combines multiple technologies such as VR, augmented reality (AR) and 3D hologram, to create a virtual world that is accessible on different gadgets like smartphones and personal computers.
It is catching on fast. According to a report, 64 per cent of consumers globally, including in India, purchased a virtual good or participated in a virtual experience in the past year. This figure is set to shoot up as 83 per cent consumers show interest in making purchases via metaverse. It has profound implications for retail and consumer facing brands and will take customer engagement to another level. A virtual mall has already been launched by a metaverse real estate seller Metamall.
5G
5G is set to become a reality. "Effective deployment of 5G can lead to a dramatic increase in speed and performance. It enables a new efficient spectrum in terms of business continuity and refined customer experience," writes Phil Pomford, MD - Asia Pacific Worldpay from FIS in an article on Yourstory.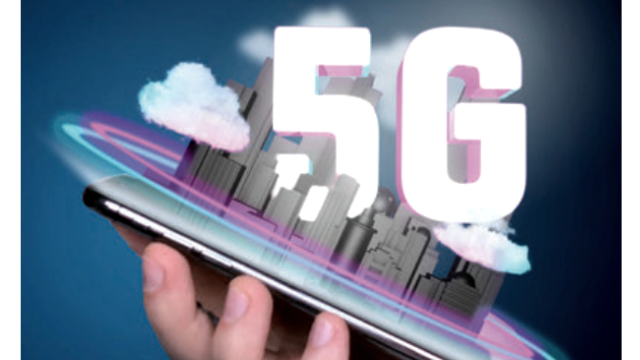 According to Ajit Prabhu, Principal, Deloitte Consulting LLP, "With 5G as a catalyst, we are entering a period of hyper-connectivity and anticipate continued proliferation of connected devices. 5G, together with edge computing, will provide a platform for retailers to engage with customers in new ways, as well as drive operational efficiencies."
It will serve as an accelerator for numerous technologies, such as Internet of Things (IoT) and augmented reality (AR). Together they will dramatically augment the instore customer experience in terms of personalization and product engagement. Not just on the customer side, 5G will make a lot of things possible on the operations side as well. For instance, if paired with technology such as IoT-embedded sensors, it will enable a real-time view of store inventory, allowing for faster restocking, shelf replenishment and shrink reduction. Workforce and store efficiency are other areas where 5G and edge computing will have an impact. This will include use cases such as planogram design and compliance, associate training with virtual reality (VR) and AR, and augmented safety. 5G will be one of the key drivers of the metaverse.
Quick commerce
Quick Commerce is all about speed. Delivery times have shrunk to as low as 10-20 minutes. The competition is heating up in this segment with many players offering discounts and attractive deals in addition to superfast deliveries. The total market for quick commerce in India is estimated at $45 billion, with large metros and tier 1 cities driving demand on the back of mid-high-income households. As per a report by the consulting firm RedSeer, India's Quick Commerce sector is expected to grow by 10-15 times to become a $5.5 billion industry by 2025. The biggest growth driver leading to the rise of Quick Commerce in India is a shift in consumer behaviour and heightened preference for home deliveries. Consumers today prefer convenience over value. There has been a shift in buying frequency with an increase in weekly purchases instead of monthly purchases. There is also an increase in unplanned purchases, indulgence, and top-up purchases. Above all, there is still a reluctance in visiting physical stores owing to the rise in COVID-19 cases.
"Quick commerce is becoming the next major segment as players realize the massive potential it has. Emerging as one of the fastest growing e-commerce models, quick commerce is fundamentally changing consumer purchase behaviour and the grocery retail market on the whole by providing faster delivery options (in as little as ten minutes) as well as a more convenience-driven shopping experience," RedSeer said in its note. Even though, currently, it is disrupting top-up purchases of food & grocery from neighbourhood stores, only time will tell if the impact will be long-term and if the model is sustainable in the long run.
Video commerce
Also known as Live Commerce, video is unlocking the next wave of growth in retail. A basic from of video commerce became popular during the lockdown where retailers used WhatsApp video calls to help customers in buy. This especially worked for high value categories such as jewellery and high engagement purchases such as apparels.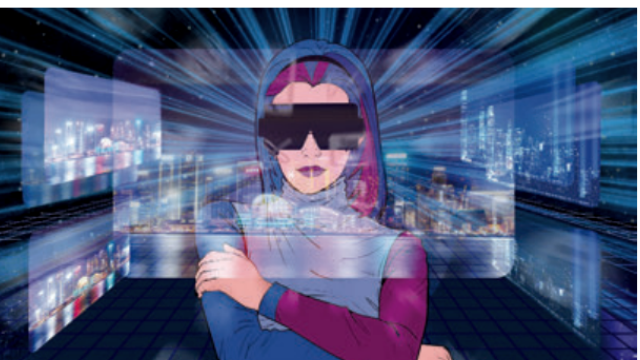 But a more sophisticated form of video shopping – Live Commerce – is redefining the way consumers consume content as well as shop. Live commerce combines instant purchasing of a featured product and audience participation through a chat function or reaction buttons on a live streamed video. In China, live commerce has transformed the domestic retail industry, establishing itself as a major sales channel in less than five years. In a 2020 survey, two-thirds of Chinese consumers said they had bought products via livestream in the past year. According to consulting firm McKinsey, Live commerce helps brands, retailers, and marketplaces in two areas: Accelerating Conversions & Improving Brand Appeal and Differentiation. Companies engaged in Live Commerce report conversion rates approaching 30 percent—up to ten times higher than in conventional e-commerce. Some companies are seeing their share of younger audiences increase by up to 20 percent.
Although it is still catching up in India, Live Commerce is expected to see a boost once 5G becomes reality. RedSeer Consulting expects the gross merchandise value of live commerce through short videos to touch $5 billion in India by 2025. Live Commerce is impacting every phase in a consumer's omni-channel shopping journey such as discovery (pre-purchase), purchase (both on online/instore), engagement (post-purchase).
The above are macro disruptive forces that are shaping the retail in the country. They will touch every business in some form or the other. It is important that retailers understand and examine them to determine how to best use them suit their business plans.
Also read: Made in India game changers
Image source: Canva & STOrai Magazine
Article source: Adapted from RAI-BCG report 'Racing towards the next wave of Retail in India' for STOrai Magazine.
Disclaimer: The views and opinions expressed in this article are those of the author and do not necessarily reflect the views, official policy or position of GlobalLinker.