How do you rate yourself on the following behaviours: (1 Low & 5 High)
Respond effectively feedback from others
Accurately view situations from others' perspective
Encourages others to express themselves
Reflect on feelings when decision-making
Manage your time effectively
Help creative positive environment

Would you believe all the above behaviors demonstrate your Emotional Intelligence? Many assume that Emotional Intelligence is being either emotional or being a weak person or too mushy for a pragmatic mind. We believe Emotional Intelligence is a skill that can be learnt. We have created a Genous EI model that has six competencies with seven behaviors under every competency.


So let's explore what is EI and how you can transform to an EI leader
Emotional Intelligence is the ability to understand and manage emotions in positive ways to career success and better management skills. EI leaders have the ability to influence others, motivate them towards a common goal, and build strong relationships with their employees.


It's about being aware of what emotions you're experiencing, how those emotions impact or influence others, and ultimately how to get yourself back on track. It is also a key predictor of success in relationships and work environments.


Did you know that 93 percent of employers said it's "very important" to develop EI in an employee?
It makes sense, because leadership and management roles require a diverse set of skills, from problem-solving to decision-making to negotiation. It is all about managing relationships – both with co-workers and customers. It's more than just being "polite" or "friendly." Emotional Intelligence is a crucial skill that leaders need in order to be effective in the workplace and make it a part of the organisational culture.


Some of the advantages of having EI leaders are:
Employee engagement improves
The organisation benefits from higher productivity
Employees are less likely to leave the company
In times of crisis, leadership will be at its best
People with high EI levels are more honest and direct in their communication with others
They promote positive relationships among employees and encourage group work
Case study: Leadership Emotional Intelligence and Employee Engagement at IBM
IBM has been utilising our emotional intelligence assessment and development programmes to help improve coaching and mentoring skills in their managers and the effectiveness of their process improvement personnel. To help further the business case internally, we ran a research project looking at the relationship between leaders' emotional intelligence and levels of employee engagement among their direct reports.


There is a wealth of literature showing that high levels of employee engagement and a greater experience of positive emotions among employees define high-performing workplaces (shown in the graph below).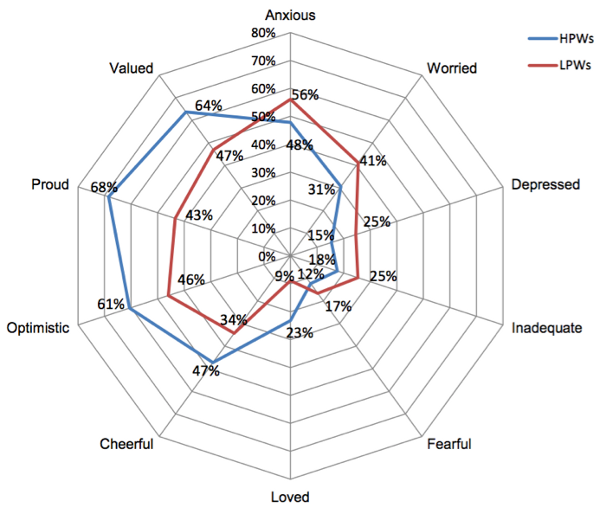 We proposed that empirical evidence showing a relationship between a leader's emotional intelligence and employee engagement would help further the business case that this is the key attribute in managers (i.e., their ability to perceive, understand and manage emotions) that helps facilitate a high-performance workforce where people are engaged and have positive emotional experiences.


We hope you've found this article on what EI means for leaders in the workplace to be helpful. EI leader knows how to inspire others, overcome obstacles, and turn their weaknesses into strengths in a way that fosters success in the long term.
To know more about your to be an Emotionally Intelligent leader, link with me by clicking on the 'Connect' button on my profile.
Image source: Canva
Disclaimer: The views and opinions expressed in this article are those of the author and do not necessarily reflect the views, official policy or position of GlobalLinker.